HEALTHY'S TRAVEL HIGHLIGHTS FOR 1999-2000
A visit to Wisconsin turns out to be lots of FUN for Healthy and the Ms. Pagel's kids !!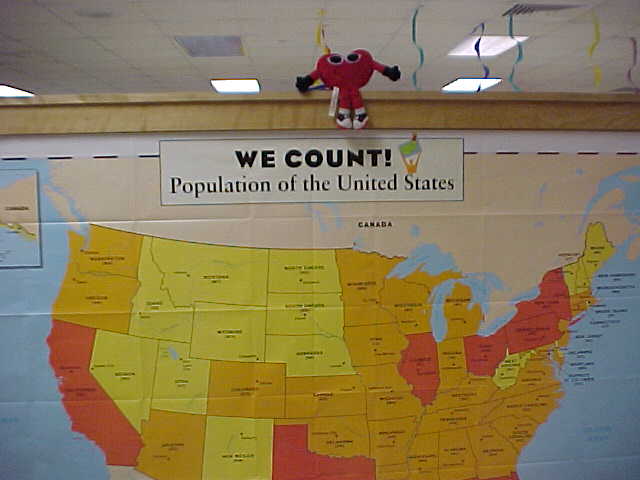 Healthy Heart is on the road again.
Healthy heart is on his way to Kate in Wisconsin. He had lots of fun at ApolloSchool in Washington State. We kept up his journal and added some pictures as well. Today before he left, Healthy got to run for 5 minutes and watched as students kept their heart rates up dribbling hockey pucks around the gym (it was the first day of our hockey unit). He ended his day by giving "Hi-fives" to students as they left the gym. My students are eager to see him again later this year. Ms. Jackson's Physical Education classes.

The waiting game...

Just got word that Healthy is on his way to me. He should arrive here at my house. I hope the cats don't get him in to trouble before I get home from work. I'll keep our group updated on his progress and what exciting things he'll be doing.

HEALTHY the heart pleaser, arrives in Wisconsin... Healthy Fans:
Healthy has arrived in Green Bay. He will be meeting his first graders Tuesday Jan. 18th. Healthy will be participating in our Run 2000 program with this class. We will keep you updated on his adventures. Ms. Kate Pagel and the Oneida First Graders!!!
HEALTHY beats on... Hello Healthy Heart Hipsters!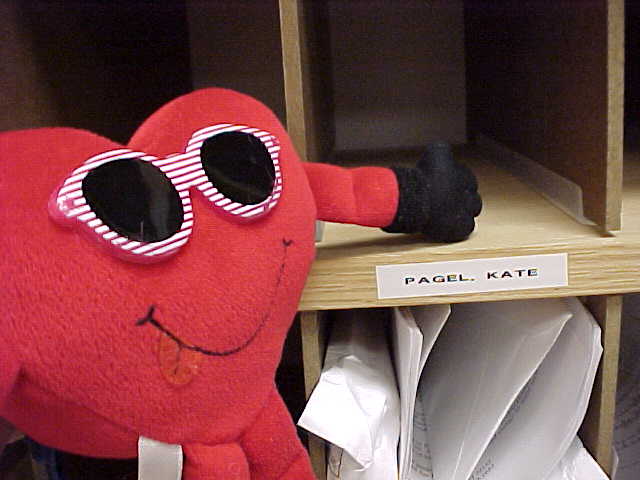 What a buddy this Healthy is! Won the hearts of one of my Kindergarten classes right off today, and went to their room for the day. He got to go to culture classes with them where Healthy learned about the Oneida language and customs. The class wanted to teach him how to say thank you and hello in Oneida, and are including this in his diary for others to learn as well.
They drew pictures of Healthy, and did some journal entries. Healthy will be visiting with a group of First Graders tomorrow, Wednesday. Healthy will be able to help them add some laps to their running program. It is really fun having our buddy at school. I took several pictures of the little traveler, and will include them in his diary as well as send them to use on the web page. More about Healthy in the near future.
Ms. Kate Pagel and the Oneida Healthy Heart Club
Back to Mr.G's PE Page
READ ON FOR MORE ABOUT H
EALTHY's travels