HEALTHY Keeps on Pumpin' in Wisconsin
HEALTHY checks in with the office.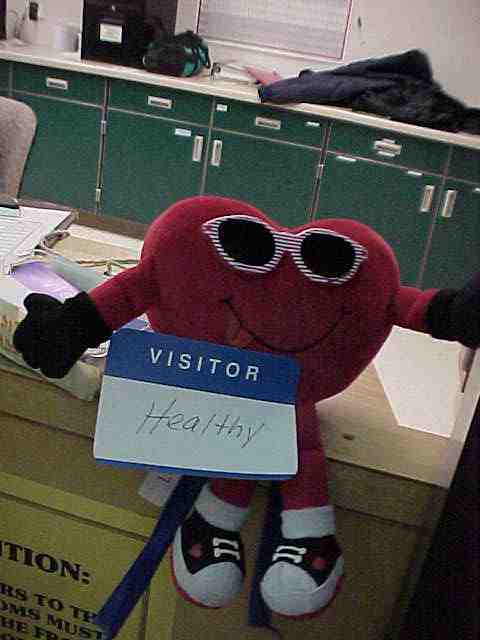 Must always remember to follow the rules of the school. It is also a great way to say HELLO to the secreataries and Principal. Two very important people in a teacher and students world.

HEALTHY gets a chance to meet two of Oneida's students, They show off some artwork. Looks like the little buddy is having a lot of FUN.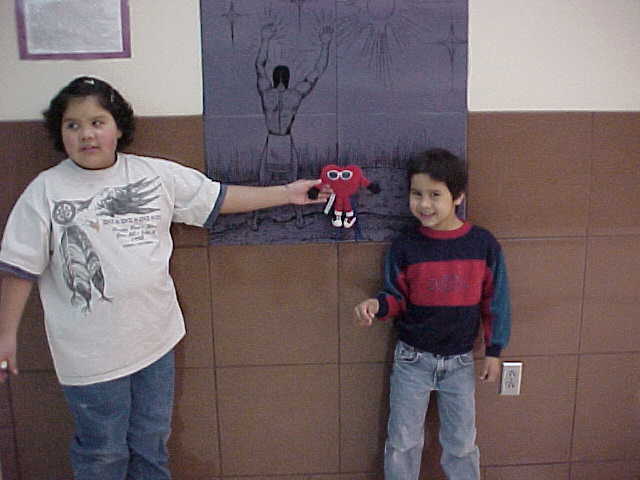 These kids sure are, have to love those BIG smiles...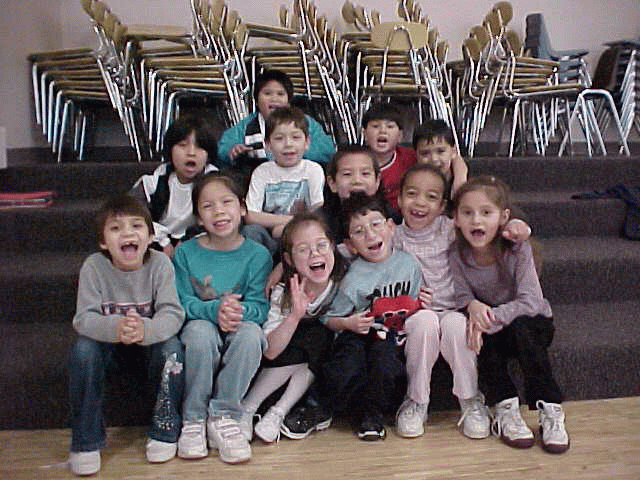 HEALTHY is really a BIG hit with my classes. Our little buddy still has a few more days in Wisconsin with the kids from Oneida and Ms. Kate Pagel.
READ ON FOR MORE ABOUT H
EALTHY's travels
Go back to previous page