HEALTHY GETS INTO THE ACTION AT ONEIDA...
Our little friend, Healthy, had a chance to look around at all the great things while visiting. Check out these photos.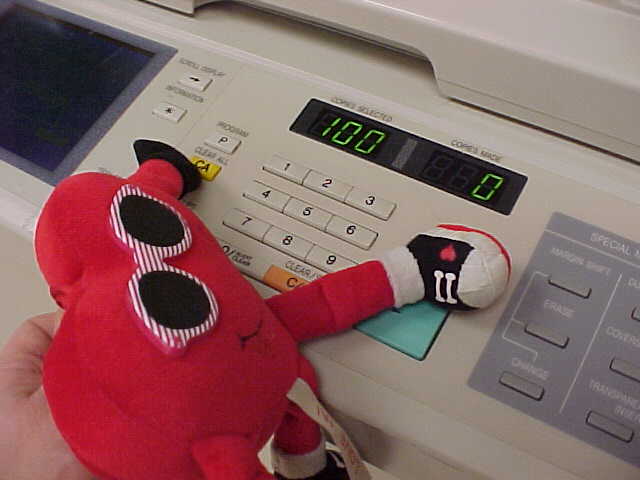 This is the little buddy helping with some copies of important and FUN stuff for Physical Education class.

Healthy checks in with the local security officer.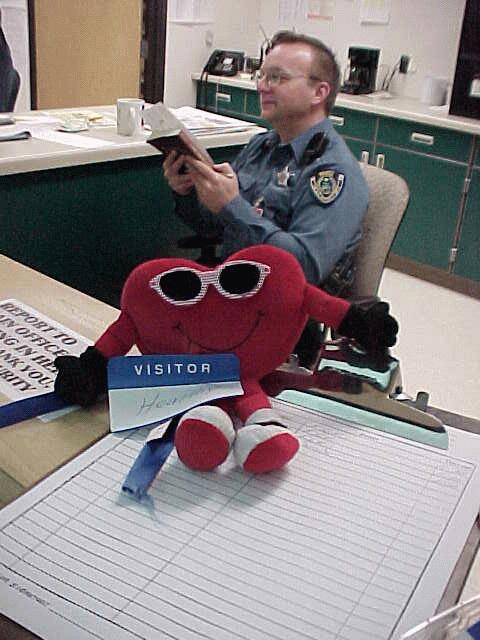 Our little buddy wants to make sure that everything is going well. Where should Healthy say is home ?? Seems like so many kids and teachers have been so friendly during the travels. Healthy says
" HOME is where the HEART is..." so for now this is HOME !!!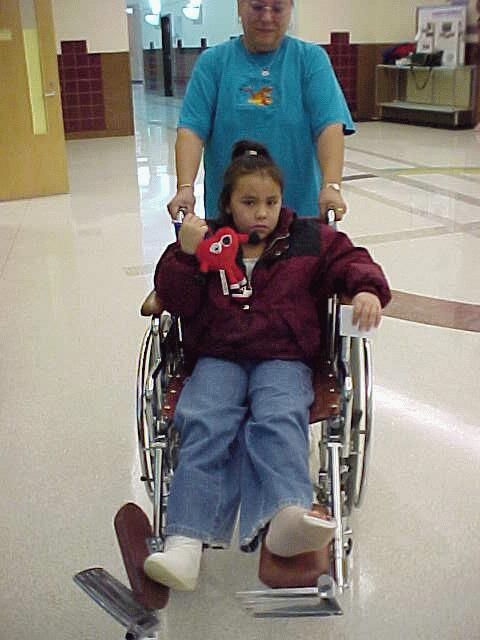 Healthy goes for a quick cruise with a friend while at Oneida School. Hope that Healthy was able to cheer up this new friend. Smiles can be such good medicene. It is never any fun with broken bones. Hang in there, you'll be back up and playing in no time. Healthy knows about tough times, our little buddy got lost early in the part of the journey, but now things have been going GREAT!!!
NEXT STOP... ARKANSAS !!!
Check back and see how the next stop on Healthy's travels go.
Back to the last page
More of HEALTHYS Trip...